Women in Business Self Care Retreat
With Aliyah Kamala
September 23 - 25, 2022
Dear CEO, it's time to Unplug & Recharge so that You can show up as the Best Version of Yourself in Your Life & Business!
The Women in Business Self Care retreat is designed to help you embrace mindfulness & plan for more profit in your business. You've been working overtime & now it's time to reward yourself with some much needed rest & relaxation.
You'll gain the clarity you need to take your business to the next level during this rejuvenating weekend of meditation, yoga, spa time, aromatherapy, sound therapy, and so much more! Join Aliyah Kamala, Business Consultant & Transformational Life Coach, for 3 days filled with radical self care & business building sessions to help increase your bottom line. Get ready to renew your mind & body while bossing up your business during this weekend of bliss!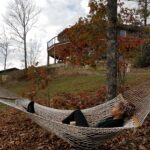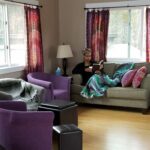 Friday, September 23
10:00am-11:00am  Arrival
12:00pm-1:00pm Lunch
1:00pm-2:00pm  Setting the Intention [Aromatherapy + Affirmations + Crystals + Journaling]
2:00pm-3:00pm Boss up Your Personal Goals
3:00pm-5:00pm Free time [Massage]
5:00pm – 6:00pm Vision Board Party Pt I
6:00pm – 7:00pm Dinner
7:00pm – 8:00pm Vision Board Party Pt II
8:00pm – 9:00pm Nighttime Self Care Session [Guided Meditation + Yin Yoga + Sound Therapy + Journaling]
Saturday, September 24
7:15am-8:00am Sunrise Meditation + Yoga Nidra
8:00am-9:00am Breakfast
9:30am-11:30am Reflection + Renewal at the Waterfall
12:00pm-1:00pm Lunch
1:00pm-3:00pm Free time [Massage]
3:00pm-4:00pm – Prioritizing Your Self-Care Workshop
4:00pm-5:30pm : Boss Up Your Business Planning Session
6:00pm-7:00pm Dinner
7:30pm-8:30pm-Glow Up Celebration
8:45pm-9:30pm Release + Rejuvenate Fire Ceremony
Sunday, September 25
7:15am-8:00am Morning Meditation + Gentle Yoga
8:00am-9:00pm Breakfast
9:00am-10:30am Boss Up Your Business Group Strategy Coaching Session
10:30am-11:30- Business + Bliss Sacred Tea Closing Ceremony
12:00pm-1:00pm Lunch
1:00pm-2:00pm Checkout
For more information contact Aliyah at aliyahkamala@gmail.com
Leader
Aliyah Kamala
Aliyah Kamala is a celebrated Business Strategist, Transformational Life Coach, Wellness Expert and founder of Ready Set Glow Up, a movement dedicated to empowering women through wellness & wealth. Through her masterclasses & workshops, Aliyah offers training on the power…
Learn more about Aliyah Kamala