5 Day Deep Dive Residential Retreat
With Jac O'Keeffe
January 25 - 30, 2022
Jac O'Keeffe is a spiritual leader with a unique style. Her teachings include pointers to prior to the non-dual state, and she is clear that non-dual awareness is a stepping stone and not a destination. She has high sense perception that she draws on at her retreats to expose, unravel and heal what creates blockages on our spiritual path. She exposes taboos that are usually avoided in spiritual circles and encourages conversations around issues that are real and fundamental to our human experience.
At this upcoming Deep Dive retreat, Jac will offer many spiritual insights and share useful, practical skills so that every retreat attendee is empowered in their own inner exploration. She will help us cultivate inner autonomy and encourage us to take responsibility in both our spiritual and human evolution.
*Outside of meetings and chanting, Jac's retreat will be in social silence.*
This Residential Retreat is all-inclusive with:
Five nights accommodations (including all fees & program tuition)
Bed sheets, towels, and bath amenities (soap, shampoo, conditioner) are provided for all rooms
Meal service is provided from arrival day dinner through departure day lunch and is included in the price of the room.  All meals are prepared by local chefs using nutritious and delicious fresh ingredients
A Sound Healing experience
Tea house is open 24 hour a day
Bonfire (weather permitting)
Access to great hiking trails, waterfalls, and a natural reflection pool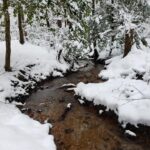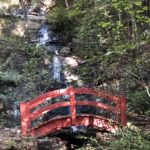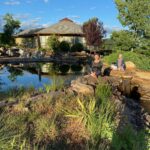 Covid-19
How each person approaches their healthcare in these covid times is a personal choice. We want everyone to feel safe in their bodies at the retreat.  To this end a negative covid test (within 72 hours prior arrival at Elohee) is required for everyone on our retreat. We have reserved the Mandala Hall which allows us to socially distance. Masks are a personal choice.
Schedule
Tuesday, January 25
Check in  3:00–4:00 pm
Dinner  6:00–7:00
Welcome talk, orientation and meeting  7:00–8:30 pm
Wednesday, January 26
Morning meditation  7:15–8:00 (optional–TBA)
Breakfast  8:00–9:00
Meeting  9:30–11:30
Lunch  12:00–1:00
Meeting  3:00–4:30
Dinner  6:00–7:00
Chanting  7:30–8:15
Thursday, January 27
Morning meditation  7:15–8:00 (optional–TBA)
Breakfast  8:00–9:00
Meeting  9:30–11:30
Lunch  12:00–1:00
Meeting  3.00–4:30
Dinner  6:00–7:00
Chanting  7:30–8:15
Friday, January 28  INTEGRATION/ Contemplation Day
Morning meditation  7:15–8:00 (optional–TBA)
Breakfast  8:00–9:00
Sound bath facilitated by Infinite Flow 10:00-11:30
Lunch  12:00–1:00
Optional: Massage appointments may become available
Dinner  6:00–7:00
Evening chanting by the bonfire 7:00–8:15
Saturday, January 29
Morning meditation  7:15–8:00 (optional–TBA)
Breakfast  8:00–9:00
Meeting  9:30–11:30
Lunch  12:00–1:00
Meeting  3:00–4:30
Dinner  6:00–7:00
Chanting  7:30–8:15
Sunday, January 30 Closing of the Retreat
Morning meditation  7:15–8:00 (optional—TBA)
Breakfast  8:00–9:00
Meeting  9:30–11:30
Lunch 12:00–1:00
Check out  1:00
*If a retreat participant would like to offer yoga, we have allocated time for that activity  before lunch and dinner. Yoga mats and other props are available.*
For more information contact Jac at  admin@jac-okeeffe.com  or visit her website https://www.jac-okeeffe.com
Leader
Jac O'Keeffe
Jac is a spiritual leader, teacher, and author of books  Born to Be Free  and  How to Be a Spiritual Rebel.  She has been guiding people towards abiding awakening for more than a dozen years. Originally from Ireland, she now…
Learn more about Jac O'Keeffe