Igniting Prayer
With Kimberly (Kimi) Nettuno and Hannah Nettuno
November 11 - 13, 2022
Join Mother – Daughter team Kimi and Hannah Nettuno for a weekend of Mind – Body – Spirit connection
Paul's letter to the Romans tells us the Spirit comes to us and helps us in our weakness. When we do not know what prayer to offer or how to offer it, the Spirit Himself knows our need and, at the right time, intercedes on our behalf with sighs and groanings too deep for words. May we move toward connection with these deeply-seated sighs and groanings. Let us seek the Spirit's guidance to ignite our prayerful intentions with positivity, power, and precision so they might align with God's will for us.
Together with her oldest daughter, Hannah, Kimberly (Kimi) Nettuno, CSD, RYT, developed Trinity Movement. Combining years of yogic lifestyle training with Christian spiritual and theological studies, they bring the beauty of Eastern and Western spirituality together in the practice of Christian Yoga. They believe that we are all unique, created children of God. By becoming aware of the breath – the living, moving Spirit within – we begin to recognize God's company and look for Him in all things.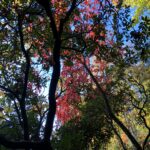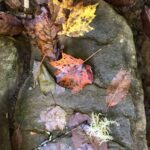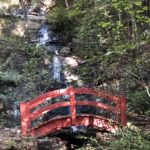 Friday, November 11
3:00- 4:00pm Check In  ▪  Get comfortable, take a walk, or enjoy a cup of tea as you take a great centering breath; inhale the awesomeness of Creation around you.
5:00- 6:00pm Welcome in The Forest Studio  ▪  We join in Christian community to encourage and support one another as we prayerfully set our intentions for the weekend.
6:00- 7:00pm Dinner  ▪  Be nourished with food and fellowship.
7:00- 8:00pm Meditation for Release and Relaxation  ▪  Surrender the contents of the "backpack of life." Lightened of our daily load, we begin to become aware of ourselves and collect the kindling of our inner prayer.
8:00- 8:30pm Reflective Journaling and Evening Prayer
Saturday, November 12
8:00- 9:00am Breakfast  ▪  Awaken with food and fellowship
9:00- 9:45am Connecting to God through the Breath  ▪  At times, we can feel alone in our prayer requests. Connect with God's unyielding presence within you. Just as He breathed into Adam, receive His life-giving breath in this gentle breath practice.
9:45am Break
10:00- 11:00am Yoga  ▪  As God came down from Heaven and became body through Jesus, so we give our prayers body as we lift them upward to Heaven. Release and restore through a dynamic, gentle-moving practice.
11:00am- 12:00pm Reflective Journaling
12:00- 1:00pm Lunch
1:00- 5:00pm On Your Own (optional Spiritual Direction)  ▪  Enjoy this time with a spa treatment, taking rest (aka horizontal meditation), mindful walking, or afternoon tea.
▪ You can also sign up for Spiritual Direction with Kimi where we privately reflect on what God's been up to in your prayer life.
5:00- 6:00pm – Yoga  ▪  Listen to God's voice in this passive practice where we sit in the prayerful stillness of posture.
6:00- 7:00pm Dinner
7:00- 8:30pm Evening Prayer & Meditation at the Fire pit  ▪  Ignite your prayer as we meditate on the meaning of fire as a symbol of the Holy Spirit.
Sunday, November 13
8:00- 9:00am Breakfast  ▪  Awaken with food and fellowship
9:00- 9:45am Morning Meditation  ▪  God communicates with us from energy created within. Invite Him into your prayer as it forms in the mind, whispers from the lips, and lingers in the heart.
9:45am Break
10:00- 11:00am Transforming Prayer and Petition  ▪  Ignite your conversation with God utilizing the 3 Ps of Prayer
11:00am- 12:00pm Reflection and Closing Prayer  ▪  Share in community and breath as we continue to prayer for each other's journey forward
12:00- 1:00pm Lunch and Well-wishes
*Schedule is subject to slight changes
Leaders
Kimberly (Kimi) Nettuno
Kimberly (Kimi) Nettuno, RYT, CSD, along with her oldest daughter, Hannah, owns Trinity Movement where, with over 800 hours of yoga training combined with a Certificate in Spiritual Direction from Spring Hill College and her continued studies there to earn…
Learn more about Kimberly (Kimi) Nettuno
Hannah Nettuno
Hannah Nettuno is the co-owner and Project Manager at Trinity Movement. She graduated with Honors and a BA in Interdisciplinary Studies. She was unsure of what she wanted to do and was floundering having just finished graduating during a pandemic.…
Learn more about Hannah Nettuno