*Sold Out* Women's Soul Full Weekend Fall 2022
With Kim Pyron
September 9 - 11, 2022
This is your time to deepen your connection with your inner divine and align with your soul's true purpose. Women's Soul Full Weekends are thoughtfully curated including personalized guided meditations, chants, rituals and more. WSFW balances free time with deep soul work to help you gain the clarity needed to heal and grow. Head the gentle call of your soul while surrounded by the magick of the beautiful North Georgia Mountains.
We will celebrate the Harvest Full Moon with group chanting and meditation.
Friday
3:00-4:00 PM Arrival and Check-In
4:00-5:00 PM Welcome and Connection
6:00-7:00 PM Dinner
8:15  Fireside Intention Setting
Saturday
7:00-8:00 AM Morning Meditation/Stretch or Rest
8:00-9:00 AM Breakfast
10:00AM -12:00 PM Morning Session
12:00-1:00 PM Lunch
2:00-4:00 PM Free Time
Journaling / massage / energy treatment / hiking / private sessions with Kim
4:00-6:00 PM Afternoon Gathering and Tea Ritual
6:00-7:00 PM Dinner
7:30-8:30 PM Evening Meditation and Group Chanting
Sunday
8:00-9:00 AM Breakfast
10:00 AM-12:00 PM Morning Gathering
12:00-1:00 PM Lunch
1:00 PM Departure and Discounted Shopping at My Vintage Gypsy Teas
For more information, contact Kim Pyron at kim@myvintagegypsy.net.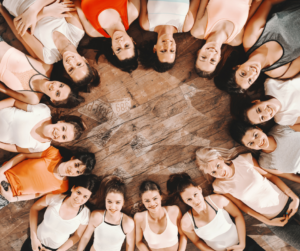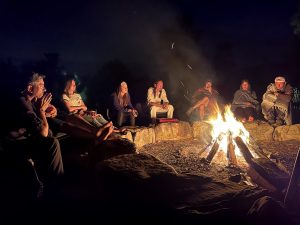 Leader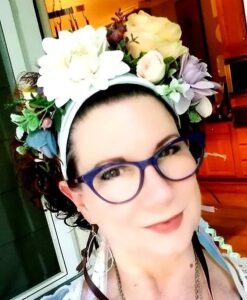 Kim Pyron
Kim is a professional spiritual advisor, medium, intuitive healer and mystic. As a retired critical care nurse, she is committed to the well-being of your mind, body, spirit and your inner divine. Passionate about helping you on your journey and…
Learn more about Kim Pyron