**SOLD OUT** ReConnect: Wisdom. Intention. Purpose.
With Stephanie Clement, Rose Mary White and Christina Rodriguez
October 7 - 9, 2022
Yoga, Meditation and Nature Retreat  
October 7 – 9, 2022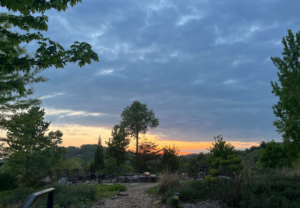 Autumn beckons a deliberate unwinding. A letting go and a deeper nourishing of your heart's intent. It is a time to listen, reflect and reassess your life's journey. With the support of nature's seasonal call, we will explore what is ready to shed and what is ready for deeper, stronger roots.  Connect with your inner wisdom and deepest intentions. Trust in the season of unwinding toward purpose. 
Friday, October 7 
3:00 – 4:00 p.m. Check-in at Elohee 
Take time when you arrive to settle into your surroundings. Unpack all that you carried with you, begin to let go. Set up your new room space with intention and purpose. We invite you to take a  walk through nature, journal, inquire, reflect – what is ready to shed and what is ready to root?  Invite in wisdom and insights from nature herself as you explore Elohee.  
5:00 – 6:00 p.m. Revitalizing Yoga Class – *Rose Mary
Focus: A yoga practice to welcome your body, mind, and spirit to the Retreat 
Wiggling, jiggling, moving, and stretching, getting out all the kinks and stiffness from your day.  We'll hit all the tight places – the hips, the back, the shoulders and the neck – shedding the tension and revitalizing body, mind and spirit.  
6:00 – 7:00 p.m. Dinner 
7:00 – 8:30 p.m. Welcome, Orientation and Connection *Stephanie, Rose Mary, Christina *Opening meditation and breath practice 
 *Reflection and Connection with our community  
8:45 – 10:00 p.m. Restorative and Sound Bath *Christina and Stephanie
Focus: Combining healing, soothing sound and long-held, fully supported restorative yoga postures, we'll take time to consciously rest into a place of ease and deep calm.
10:00 p.m.    Closeout the day 
Saturday, October 8 
7:00 -7:30 a.m. Greet the morning with a Yoga practice- *Christina
Focus: Greet the morning with a variety of sun salutations to help awaken vitality and prepare the body for the day ahead. 
7:30-8:00 a.m. Sunrise Meditation-Guided Meditation and reflection *Stephanie
Focus: We have the capacity within us to listen to our heart's intentions. Your soul uses these true desires to encourage you to grow, to expand, and to reach beyond your current edges of existence. Through guided meditation we will drop our awareness into the heart and learn to listen deeply to our heart's intent.  
8:00 – 9:00 a.m. Breakfast 
9:15 – 10:30 a.m. Slow Flow Yoga and Yoga Nidra Class *Rose Mary
Focus: By using a slow steady breath, holding postures, transitioning smoothly, and opening gently, we will move mindfully through the body allowing you to settle in right where you are in this moment. Body, mind and breath in the same place at the same time. We will complete our practice with Yoga Nidra, Yogic sleep, an effortless conscious rest.  
11:00 – 12:00 p.m. Pranayama and Mindful Meditation Walk *Christina
Focus: We'll practice a variety of breathing techniques (pranayama) to increase energy, ground and balance the nervous system. We'll discuss benefits and contraindications for each technique and we'll follow up our breathing practice with a guided walking meditation.  
12:00 – 1:00 p.m. Lunch 
1:00 – 3:00 p.m. Free time/Hike to Waterfall or Nature Connection *Stephanie
Focus: Free time to explore the land of Elohee. (Optional) – Meet Stephanie before you adventure out on the trails and make an offering to our Nature Mother thanking her for the wisdom in this Autumn season – unwinding toward purpose.  
3:00 – 4:15 p.m. Guided Meditation and Reflection *Stephanie
Focus: Whatever you've been through in life, brings the medicine you have to offer this world.  These threads of your life come together to create a tapestry of your own inner wisdom. In this guided meditation honor yourself, your journey, your experiences and your wisdom gained along the way. 
4:45 – 5:45 p.m. Flow Yoga Class *Christina
Focus: This dynamic flow class will offer variations of asana (shapes) suitable for all levels of experience. We'll build heat through flowing movements that help to connect mind, body and breath. This class will help to settle energy and calm the mind in preparation for an introspective evening.  
6:00 – 7:00 p.m. Dinner 
7:00 – 8:30 p.m. Fire Ceremony and Meditation–*Stephanie
Focus: Offer to the fire what you are now ready to release. Bring forth your desires, your intentions and your heart-felt purpose into being for the benefit of all.  
8:45 – 10:00 p.m. Yin Yoga with Sound *Rose Mary and Stephanie
Focus: As we listen to the sounds of chimes, bowls, gong, and more, we'll gently stretch our fascia in various yin shapes. As the mind calms and the body softens -explore and discover a  sense of stillness outside and inside. 
10:00 p.m. Closeout Day 
Sunday, October 9 
7:00 – 7:30 a.m. Sunrise Yoga–*Rose Mary
Focus: Rise and shine one more time!  
Gently wake up and greet the gift of a beautiful day!  
7:30 – 8:00 a.m. Sunrise Meditation and Reflection – *Stephanie 
Focus: You are the container and expression for your hopes and dreams. Where do you need to provide more time to nurture your container? How can you create integrity and strength in weaving your intentions and purpose into being? Containment is found in boundaries.  
8:00 – 9:00 a.m. Breakfast 
9:00 – 10:00 a.m. Closing Meditation – *Stephanie
Focus: Lokah Samasta Sukhino Bhavantu – May my thoughts, words and actions contribute to safety, happiness and freedom for all – Wisdom. Intention. Purpose 
This meditation we will bring it all together with compassion as we understand that everything exists as part of the whole. We all have a unique purpose and place in our world. The practice of compassion, kindness, gratitude and generosity draws us forward as we return back to our daily lives. 
10:15 – 11:15 a.m. Closing Yoga Class *Christina
Focus: Our final yoga practice will ground and integrate our energy readying us for our return to daily life. 
12:00 -1:00 p.m. Lunch 
1:00 p.m. Departure 
*We invite you to moments of silence during the retreat – after each class take time in the quiet of your practice to journal/reflect your thoughts, experience and insights. Watch as your  weekend takes on a beautiful sense of Reconnecting with your heart's Intent~ 
Max Attendees: 25
Have additional questions? Contact Stephanie Clement at stephanie@stillnessyoga.com.
Check out our Elohee guest information FAQ here: https://elohee.org/retreats/guest-information/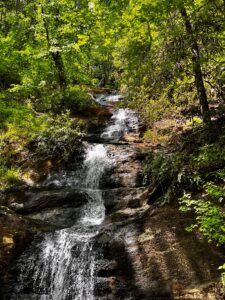 Leaders
Stephanie Clement
Stephanie is a mama, speaker, and a certified meditation and yoga teacher who specializes in mindfulness, meditation, and yoga for individuals, groups, corporate settings and retreats. Known for her engaging and authentic teaching, she has guided thousands of people through…
Learn more about Stephanie Clement
Rose Mary White
Rose Mary's yoga practice focuses on the slower and quieter side of yoga. In her hectic life, Rose Mary has found the stretch and meditative work of yin, restorative, and slower vinyasa flow exactly what she needs to balance the…
Learn more about Rose Mary White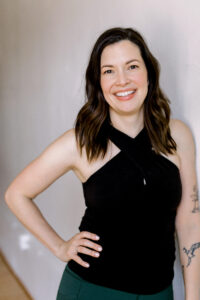 Christina Rodriguez
Christina approaches teaching yoga from a place of service and she is dedicated to providing a safe space in her classes for ALL individuals at all levels of experience. Christina is a 500hr RYT, certified Yoga for All teacher, and…
Learn more about Christina Rodriguez