Wellness Recharge Retreat by Akasha Yoga
April 28 - 30, 2023
This weekend getaway will bring healing energies to your complete being! Join our Wellness Recharge Retreat to bring clarity, peace and harmony to your physical, spiritual and emotional body. We prepared a wonderful program for you, let yourself relax and recharge.
For more information, contact Meric Mizrakli at akashayogastudios@gmail.com.
Click here for specific Elohee guest information.
Fri, April 28
3:00 PM – 4:00 PM
Check in
4:00 PM – 5:30 PM
Discover Retreat Center & Settle Down
5:30PM – 6:00 PM
Greeting
6:00 PM – 7:00 PM
Dinner
7:30 PM – 8:30 PM
Intentions & Cacao Ceremony
10:30 PM – 7:00 AM
Quiet Time
Sat, April 29
7:00 AM – 7:45 AM
Sunrise Meditation Mind Setting Sun Gazing
8:00 AM – 9:00 AM
Breakfast
9:30 AM – 10:30 AM
Morning Yoga
10:45 AM – 11:45 AM
Sound Therapy
12:00 PM – 1:00 PM
Lunch
1:30 PM – 2:30 PM
Womb Healing Workshop + Meditation
Dive deep into the space of our womb, creative energy space, place of birthing visions. We will use our breath and visualization to dive deep to connect to the Divine feminine in yourself. Followed with sound through drum and rattle and sacral tuning.
3:45 PM – 6:00 PM
Free Time
6:00 PM – 7:00 PM
Dinner
7:00 PM – 8:30 PM
Fire Pit and Releasing Meditation
8:00 PM – 9:00 PM
Restorative Yoga
10:30 PM – 7:00 AM
Quiet time
Sun, April 30
8:00 AM – 9:00 AM
Breakfast
10:00 AM – 11:00 AM
Slow Flow Yoga
12:00 PM – 12:20 PM
Closing Circle
1:00 PM
Check Out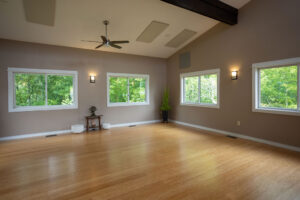 About The Leaders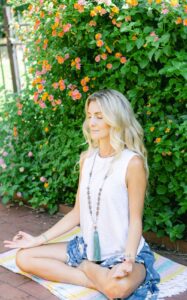 Meric Mizrakli
Our founder and instructor, Meric Mizrakli is a Yoga Alliance registered 500h yoga teacher and founded Kidsfull Yoga on 2019 and Akasha Yoga on 2020. She has a huge passion for yoga and teaching.
Her philosophy is a little different than just practicing asanas, she loves to bring up the spiritual side to our sessions. She believes that everything is energy and her goal is to raise awareness of the importance of vibrating at higher frequencies.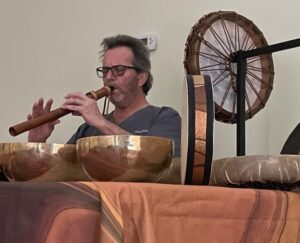 Michael Murphy Burke
Michael will be spending some time with us, sharing some poetry and some sound, as well as discussing how being open and staying awake and aware to the Energies around us has brought such blessings to his life, and continues to do so. He will share some basics of the instruments he uses and sound therapy itself. Michael is honored to share details of his journey with people in attendance and is available for questions as well. There will be open sharing of life's unfolding beauty, along with some poetry, as well as a Sound Journey.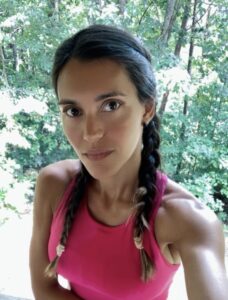 Spring Cleaning From Candida and Parasites Seminar by Crystal Pinzon
Get ready for spring cleaning by learning about the importance of regular detoxing from candida, parasites, and other toxins our bodies are often overburdened with.
This 45-minute discussion will go over many different ways we accumulate toxins throughout our lifetime and how they can be detrimental to us.
We will discuss the healthiest ways to open up our detoxification pathways and how to support our bodies as we remove these toxic overloads.
We will also go over a few different tried and proven cleanses from Health Mastery Institute and what they would entail.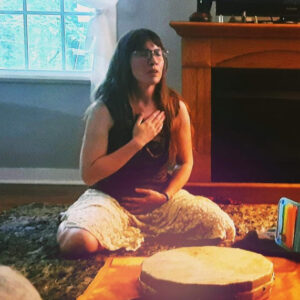 Sam Martin
Sam bridges the world of Ayurveda, intuition and ritual to her work and offerings. It was her own birth stories and journey that led to her path as a birth worker. She believes to be a molder of moms, holding each one in the highest of divine feminine light, allowing herself to hold space and support women as they step into the primal power of the life-giver and highest self. She weaves all her passions together to bring a very holistic, full experience to women.
Sam has continued to grow and received certifications as Birth Arts International Birth Doula, Ayurvedic Doula, Post Partum Care & Massage, Placenta Encapsulation, Post Partum Yoni Steam Facilitator, Sacred Plant Medicine Herbalist, Ayurvedic Stone Massage/Bodywork and Ayurvedic Belly Binding.