Ignite & Expand Couples Retreat
With Sarah Krippner, LMT
February 24 - 26, 2023
A perfect weekend getaway for the couple who is looking to (Re)Ignite passion and expand your intimate connection! Whether you have been together for two months or twenty years, passion and intimacy are a key component to a strong and beautiful relationship.
As a healer and bodyworker for 25 years, I have heard countless stories from clients of how the request from their mate to "rub their shoulders" is a turn off. Why? It's usually not why you think. It's not that you don't want to or don't know how, but you feel inadequate for the task. On some level. Or that you are on emotional empty! Either way this request from your partner and you not being able to fulfill it causes space and hurt feelings, not connection. And that space over time grows and gets harder to fix.
You don't have to have professional training to lovingly take care of your mate through massage. Massage along with intentional loving motives can spark your passion along with strengthening your intimate bond. Which can in turn, spark more passion!
This retreat is not just about massage though. We will also incorporate emotional calibration techniques that help you "get in the mood" to be of service to your mate, partnered practices to bring you closer, address insecurities and help you remember how to GIVE and RECEIVE from
your partner.
Say "Yes" to the tranquility of Thanksgiving House. For your all-inclusive weekend, we are nestled in the forest next to a 100-foot waterfall and it is the best place to get away from the city, connect with your mate and feel the powerful abundance of nature all while enjoying local,
seasonal nutritious meals. Yes. Yes. Yes.
Weekend Itinerary
(Session flow is subject to change but meals are a set time)
Friday 2/24
4pm Check-in
5-6 Welcome Ceremony
6-7 Dinner
7-8:30 Evening Session
Saturday 2/25
8-9a Breakfast
9:30-12 Morning Session
12-1 Lunch
1-3 Free Time
**Best time to make spa appointments if desired.
3-5p Afternoon session
6-7 Dinner
7:30-8:30 Evening session
Sunday 2/26
8-9a Breakfast
9-12 Closing Session
12-1 Lunch
2pm Checkout
For more information, contact Sarah Krippner at sarah@sarahkrippner.com.
Check out our Guest Information FAQs here: https://elohee.org/retreats/guest-information/.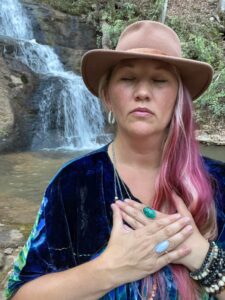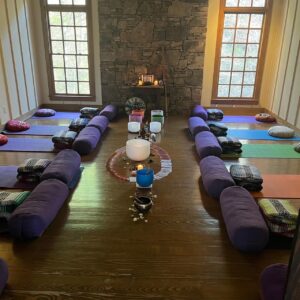 Leader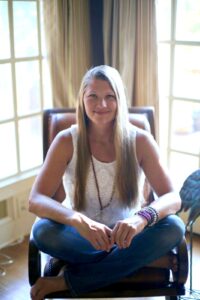 Sarah Krippner, LMT
Sarah Krippner is Massage Therapist with 25 years' experience as well as an Intuitive Healer and Energy Alchemist who supports her clients to empower them inside their intimate relationships with their intuition, intentional touch, & emotional calibration techniques. Sarah connects…
Learn more about Sarah Krippner, LMT