Rest & Relaxation Weekend PLUS ~ Soulshine
With Eve Cook, Michael Cook and Micki Wisenbaker 
July 28 - 30, 2023
Rest & Relaxation Retreat PLUS ~ Soulshine 
This summer, we are excited to offer a Rest & Relaxation Retreat with a full program! Join us for a weekend to nourish your mind, body and soul.
This Rest & Relaxation Retreat will provide a full program with a variety of optional activities including Yoga, a Guided Nature Hike, meditation, and a Bonfire. You will also have an opportunity to join in opening and closing circles, 'Shake your Soul' dancing, and Forest Bathing.  As always, there will be an option to add on Massage Therapy or Reiki appointments, space limited. All of this alongside our miles of hiking trails and Natural Reflecting Pond with a panoramic view of the surrounding mountains.
Choose to do as little or as much as you'd like. No schedule…no demands…just the opportunity to "be" on your own terms. There will be other individuals who will also be enjoying Elohee on their own terms, so you may have a chance to make new friends or just enjoy the weekend on your own – it's your choice!
Meals include arrival dinner on Friday through departure lunch on Sunday, and we're happy to provide healthy, delicious, and wholesome food for your enjoyment.  Please click on the "Register Now" button to see pictures of our lodging options and to register.
As we navigate the next wave of Covid, proof of a negative Covid test will be required to ensure the safety of all participants.
Check out our Guest Information FAQs here.
Schedule (Subject to Change)
Friday
3:00pm – 4:00pm: 

Guest Check-In

5:00pm – 6:00pm:

Restorative Yoga –

Mandala Hall 

6:00pm – 7:00pm:

Dinner –

Dining Hall

7:00pm – 7:30pm:

Orientation/Welcome Circle –

Fire Ring

7:30pm – 8:45pm:

Bonfire
Saturday
8:00am – 9:00am:

Breakfast –

Dining Hall

9:00am – 10:30am: 

Guided Hike with Forest Bathing – meet at the Tea House

9:00am – 10:45am: 

Creative Project – Forest Studio
11:00am – 12:00pm: Shake your Soul Dance – Mandala Hall

12:00pm – 1:00pm:

Lunch –

Dining Hall

1:00pm – 4:30pm: Free Time

4:30pm – 5:30pm:

Yoga –

Mandala Hall

5:30pm – 6:00pm: 

Meditation –

Mandala Hall 

6:00pm – 7:00pm:

Dinner –

Dining Hall

7:00pm – 8:00pm: Sound Bath

8:15pm – 9:45pm:

Bonfire
Sunday
8:00am – 9:00am:

Breakfast –

Dining Hall

9:15am – 10:15am:

Yoga –

Mandala Hall

10:30am – 11:00am:

Meditation –

Mandala Hall 

11:00am – 12:00pm:

Closing Circle –

Mandala Hall

12:00pm – 1:00pm:

Lunch –

Dining Hall

1:00pm – 2:00pm: 

Check Out
Leaders
Eve Cook
Eve Cook is the Executive Director and co-founder of Elohee.  While professionally trained in Biomedical Science, she has found peace and healing from nature and has shifted professions because of it.  Having a place like Elohee has always been a…
Learn more about Eve Cook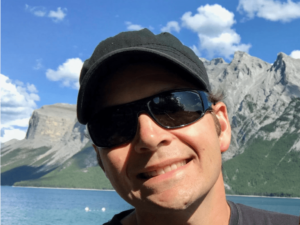 Michael Cook
Michael has always been one to work with his hands and through the years has found that he is most comfortable when surrounded by nature.  A background of two decades in manufacturing and industrial maintenance has provided him with the…
Learn more about Michael Cook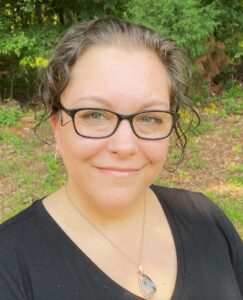 Micki Wisenbaker 
Micki Wisenbaker, before joining the Elohee family as the Retreat Coordinator in 2021, attended a retreat in October 2019 and fell in love with the property; it's views, calming energy, and devoted owners and staff. She recalls thinking, "Wow, this…
Learn more about Micki Wisenbaker