Gather: Fall Yoga Retreat
With Megan Schlobohm and Jen Fortin
December 7 - 10, 2023
Join Megan Schlobohm and Jen Fortin December 7 – 10, 2023 for "Gather," a Fall Yoga Retreat at Elohee Wellness Center in the mountains of North Georgia!
This time of the year is all about gathering – with friends and family for holiday celebrations; and in a time of harvest, what was planted in the previous months would be gathered to nourish through the winter. This retreat will focus on gathering with other yogis in Sangha (sacred community), and gathering within yourself for a deep, meaningful soul-experience in nature. This is the idyllic location to honor the change of season by immersing in the natural beauty of the Elohee property, perfectly nestled into the mountains of North Georgia in the Sautee Nacoochee national forest. Guests will be staying together at the Thanksgiving House, where there are cozy spaces to gather for meals, yoga, and good conversation.
Guests will arrive on Thursday, December 7, 2023 at 2pm, and our first group experience will begin with a welcome circle celebration of yoga, meditation, and group introductions; and then our first dinner together. Throughout this weekend, guests will experience twice daily yoga and meditation sessions with Megan and Jen, as well as other wellness activities, including nature walks, vision boarding, evening connection time, a fire circle, and other activities to honor the beautiful change into the Spring Season. This retreat will end on Sunday, December 10, 2023 at 2pm, after morning yoga, group time for integration, and lunch.
Included in this retreat are 3 nights of accommodations in the cozy Thanksgiving House, all meals (beginning with dinner the first night, ending with lunch the final day; meals will be mostly vegetarian with some healthy animal protein options, with gluten-free, dairy-free, and vegan options as well); and yoga, meditation, and other wellness activities with Megan and Jen. Participants can also schedule on-site
massages and other healing sessions (not included).
NO Yoga or Meditation Experience is necessary to participate in this weekend of serenity and sanctuary. All are welcome!
There are 6 rooms throughout the Thanksgiving House, and pricing is as such:
King suite, private bathroom (1 AVAILABLE)

Single Occupancy – $1350
Double Occupancy – $800/person (must book alongside another guest, must share a bed)

Queen room, shared bathroom (2 AVAILABLE)

Single Occupancy – $1100
Double Occupancy – $750/person (must book alongside another guest, must share a bed)

Double shared room, shared bath (2 AVAILABLE)
A $300 deposit is required to reserve each individual space and is non-refundable. Once your deposit has been made, a Retreat Agreement Form will be sent via email, which will confirm your room of choice once it is signed and returned. PLEASE CHECK WITH JEN AND MEGAN REGARDING YOUR PREFERRED ROOM, AS ROOM AVAILABILITY MAY BE LIMITED. Full payment is due no later than August 9, and payment plans are available upon request. You can reserve your spot through our branded app under "Yoga Retreats," or
click "register now."
For questions or assistance with booking, please feel free to email Megan and Jen at aycretreats@gmail.com.
See you this Fall!
Check out Elohee's Guest Information FAQs here.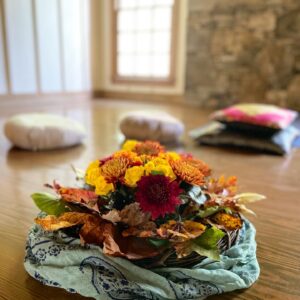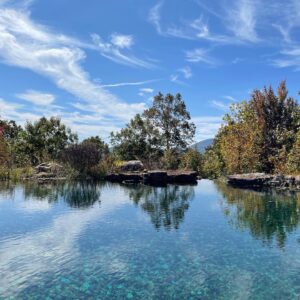 Leaders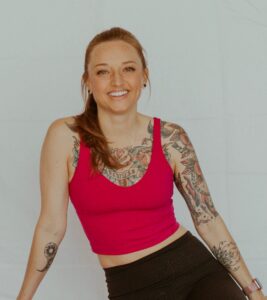 Megan Schlobohm
Megan Schlobohm is the owner of Anderson Yoga Center, and a fellow Yoga Instructor at the studio. Megan has been practicing yoga since 2003, and earned her RYT200 certificate in 2017. In 2018, she purchased the studio and began shaping…
Learn more about Megan Schlobohm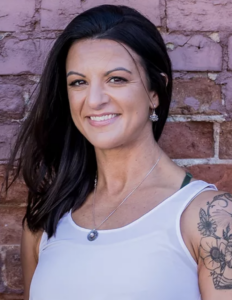 Jen Fortin
Jen Fortin, E-RYT200, began her yoga journey in 2010 after the birth of her son. Yoga brought her a sense of peace and self-discovery that she had never experienced before. Jen knew very quickly that sharing yoga with others was…
Learn more about Jen Fortin