Release, Reclaim, Reboot YOU ~ Women's Weekend
With Tracy Lefebvre, MSPP, ACC and Diane Dempster, CPC, PCC, MHSA
May 5 - 7, 2023
You want to liberate yourself from chronic stress and negative self-talk. You want more self-love and connection to spirit and positive energy. You know that self-care isn't selfish, and still, you have a work to-do list, a family to-do list, and things you would like to do for yourself, and honestly, where would you start? But who has the time for that?
Join us for a weekend where you can relax with a welcoming group of women, learn, and gain insight into incorporating regular mindfulness and meditation tools into your everyday life. What if you could reduce stress during meetings, more efficiently manage triggers and enjoy life more by using tools in the moment?
Ready to make time for yourself before summer kicks in?
Are you ready to experience the positive energy of a group of women on a journey toward living an intentional life?
Are you ready to work toward releasing yourself from the constraints of life that drain you mentally, emotionally, and spiritually dimming your inner light?
Are you ready to reclaim your mind, body, and spirit connection to liberate yourself from your past conditioning?
If you want to reboot, start anew with fresh ideas that reduce stress and guide you toward your best possible self personally, professionally, and socially.
Join Us!
Join Tracy Lefebvre and Diane Dempster for a beautiful weekend at the Thanksgiving House located at Elohee Retreat Center. Surrounded by nature and supported by a community of women, you will have 'me time' to release your mind from being pushed to the past or pulled toward the future. You will reclaim your mind and body connection by learning mindfulness techniques designed for women who find it challenging to make time in their day for themselves. You will have fun laughing, sharing, and playing with no cooking, dishes, cleaning, or to-do list. You will reboot your sense of well-being. You will enter summer with fresh ideas to support you, so you can offer your best possible self personally, socially, and professionally.
Nestled in the Waterfall Valley
This is an all-inclusive weekend. Room at the Thanksgiving House, nestled in the forest next to a 100-foot waterfall. You will be with the sacred space to destress. Gather ways to tap into our inner sage and make friends with your inner critic. You will leave with the clarity of taking aim at the areas of life where you want to see change and walk away with a workable plan of action to use when you return home.
Your ALL-INCLUSIVE weekend retreat package offers the perfect blend of:
Tranquil Space in Waterfall Valley + Seasonal Nutritious Meals + Outdoor Fire(s) + Group and Individual Experiences
Retreat Schedule (Details Subject to Change)
Friday, May 5, 2023
2:00-5:00 pm ~ Arrival Check-in
5:00 – 6:00 pm ~ Let's Get to Know Each Other
We will get comfortable with the others in the room following a gentle grounding exercise. Begin to shed the outside world. Set intentions for the weekend.
6:00 pm – 7:00 pm ~ Nutritious Dinner provided by Elohee
7:30 – 9:00 pm ~ After having a wonderful dinner, we will enjoy a beautiful fire as we fully enter the weekend with Fun, bonding, and a release of mental and physical tension. We will have an intention-setting ceremony and rhythm circle (bring your drum if you have one!)
Saturday, May 6, 2023
8:00 am – 9:00 am ~ Nutritious Breakfast provided by Elohee
9:15– 9:30 am ~ Gentle Morning Stretch & grounding activity
9:30 – 10:00am – Know Thyself through the eyes of meditation. The science behind meditation can help you discover which practice is right for you!  We will also learn a few easy-to-use tools based on the most common type of meditation that is part of any practice you move forward with.
10:45-Noon~ Staying present and tapping into your mind and body connection can sometimes seem impossible when the world becomes chaotic. It can be challenging to resist getting pushed mentally into the past or pulled too far into the future. Gain insight and tools for letting go and creating distance from thoughts, feelings, and behaviors, and increase awareness of bodily sensations and emotional states.
Noon – 1:00 pm ~ Nutritious Lunch provided by Elohee
1:00 pm – 4:00 pm ~ Freestyle Free Time ~ Provides time for an individual experience with Elohee and the surrounding area.
4:00 pm – 5:00 pm ~ Does the idea of quieting the mind bring a sign of relief, or have you quaking in your boots? You learn a few little secrets about what is really behind this practice. Quiet mind tools can aid you in minimizing internal self-talk, provide a feeling of restful alertness, and help achieve non-attachment to both the good and challenging in life.
5:00 pm – 6:00 pm ~ Craft Time!!!  Make your very own pocket Mala beads. You will leave with a beautiful meditation tool that was created by you.
6:00 pm – 7:00 pm ~ Nutritious Dinner provided by Elohee
7:30-9:00 pm ~ A time to open our hearts while enjoying an evening fire. Learn practices of loving-kindness that will improve mood, increase empathy, and assist with perspective-taking. We will connect with spirit through circle songs, music, and movement and connect to energy.
Sunday, May 7, 2023
8:00 am – 9:00 am ~ Nutritious Breakfast provided by Elohee
9:00 am – 10:15 am ~ A beautiful sound bath releasing any remaining tensions as we reflect on knowing ourselves better and liberating from thoughts that no longer serve us.
10:30 am – 11:15 am ~ Closing Ceremony
11:15 am – Noon ~ Packing and early check out
12:pm – 1:00 pm ~ Nutritious Lunch provided by Elohee
1:00 pm – 2:00 pm ~ Check out
For more information, contact Tracy Lefebvre at tracy@readyforreboot.com or 203-482-9972
Check out Elohee's Guest Information FAQs here.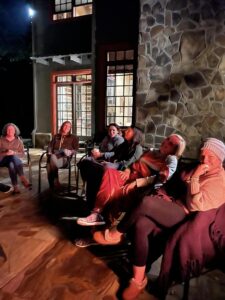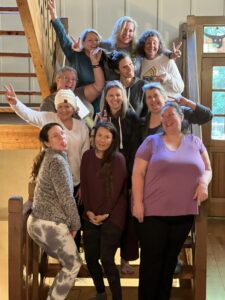 Leaders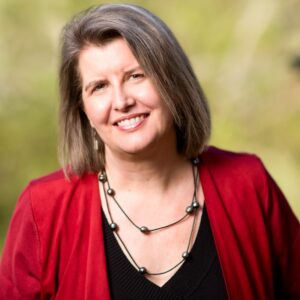 Diane Dempster, CPC, PCC, MHSA
Diane Dempster is a certified professional coach, reiki master, speaker, and educator. The co-Founder of ImpactParents.com and co-author of "Parenting ADHD Now!" she provides training, coaching and support for parents and educators. Diane helps adults gain new skills, increase confidence,…
Learn more about Diane Dempster, CPC, PCC, MHSA