Sacred Breathwork, Instinctual Yoga & Sound Healing
With Ashby Underwood, Ananda Bologna and Flournoy Holmes
September 22 - 24, 2023
NEW Friday Start Time
10am arrival and 11am Welcome Circle
… Nourish Yourself with your first full day of the retreat with prepared lunch, time in nature, yoga practice leading to an introduction and experience of Rebirthing Breathwork, dinner, and a dreamy evening Sound Healing Journey led by Flournoy Holmes.
Are you ready rest  in the silence and bliss of your own inner Being? To reunite with your true soul's expression and feel your divine connection to all of life?  Isn't this what humanity is truly craving?
We invite you to a weekend immersion into the sacred healing arts of Yoga, Sacred Breathwork, and Sound Healing.  These ancient modalities are such powerful healers of the body, mind and soul. If practiced with presence and devotion to your inner Being the gifts of the Spirit are boundless through the allies of breath, sound and movement. In our 8th annual fall retreat, we invite you to give yourself the gift of sacred space where you will meet your Self with deep inquiry and exploration of your inner world, the unconscious mind, feelings, heartaches and dreams. A space where you can dance and stretch and breathe. You will be guided and held lovingly by Ananda, Ashby and Flournoy who combine 80 years of professional healing arts experience. They are devoted to your journey of awakening.
The weekend is a sacred mandala  we will all create together with our bodies, our voices and our spirits. By the end of the weekend we will be sharing miraculous inner knowings and breakthroughs that will change our lives forever. As we close on Sunday we will know that the deep currents of divine love and transformation we embraced within ourselves will flow out and bless all of our relations..all of life.
This retreat is a deep immersion. Going inside and being willing to feel and release the old unconscious patterns that are no longer serving you does take dedication and surrender. Please note we will be in our healing practices a majority of the time.  Yes, you will have breaks! Just know the focus is on the practices of going inside to receive the gifts.  This is a weekend for you to have the support of trained facilitators and a  beautiful, sacred space to go inside and get real with your self and go for the breakthrough. We encourage you to really see this retreat as a weekend to dive deep into your darkness and your light. Bringing light to the darkness can be a lot of work, but doing it together in a conscious, loving community is such a gift to the spirit. We can move mountains together!! This weekend retreat is a ceremony of Self Love and Discovery!
This retreat is for you if:
You desire peace of mind, embodiment of your body, and freedom in your spirit.
You are ready to truly heal any fragmented parts of your being that ready to be retrieved and loved into wholeness from childhood trauma.
You are in recovery and desiring freedom from the guilt, shame and memories that may still be stuck in the body and mind.
You are aware that you are still making choices that are not aligned with your happiness and highest version of Self in food, relationships or career.
You desire a shift, a change in perspective, or boost in creativity.
You are ready to surrender to the natural flow of regeneration that exists all around you at ALL times.
You desire to be fully expressed in your divine Feminine or divine masculine expressions of Self.  Sacred inner union.
You are ready to understand how the unconscious mind works and why you keep attracting the same negative results in your life and relationships.
You desire deeper clarity in what you want to experience in your sacred life's journey.
You are afraid of moving forward into the unknown and trusting that life is on your side.
You are an empathic soul and want to learn tools to clear your energy and embody your essence fully while embracing your gifts as a sensitive being.
You feel called to working with the healing of generational patterns of trauma passed on from your ancestors.
You desire to give your Self the gift of self-love and acceptance in a sacred, safe space and community of support.
What will we do?
Nourish with 7 delicious meals thoughtfully prepared by Elohee's chef
3 Rebirthing Breathwork Sessions with Sound Healing accompanied by Singing Bowls, Flute, and other harmony
3 Integrative Yoga Sessions to help you gently and instinctively embody new patterns
A Special Group Sound Journey with Flournoy Holmes
Mountaintop Fire Ceremony on Saturday night to honor our weekend together
Unlimited access to lounging by a refreshing natural spring water pool
Time for journaling, reflection, and facilitated group circle
Walk to 400-year old Hemlock tree along beautiful nature trails with mountain views, fern galleys, and stream-side paths
24 hr Tea Service
Massage and healing sessions are available upon request (please reserve appt. in advance)
About Rebirthing Breathwork:
Rebirthing Breathwork is a somatic healing modality that purifies the physical, emotional, and mental bodies through harnessing prana/oxygen into all of the cells of your body/subtle bodies. Breathing into the heart and opening to receive high frequencies of divine love and divine intelligence just by circular breathing is quite an experience. As you surrender to the breath you are taken on a journey into whatever part of your Being is ready to be excavated and healed. As years or lifetimes of pain and suppression of feelings unwind from your energy body your physical body can experience many sensations.  You may feel intense vibrations, pressure on your heart, tightness in your hands or get very hot or cold.  All sensations are symptoms of healing! The body has great wisdom and if we listen and allow and trust our bodies and spirits during the process of releasing it can be a blissful experience even in the intensity. Breathwork opens the gate to your unconscious mind where our wounds and traumas and ancestors live. In this sacred space within your Self you are able to transform your perspective and see from a higher place.  You are able to receive information and self understanding about your patterns of suffering and your truest dreams and creative aspirations. You receive so much deep energetic healing on all levels including your nervous system. The breath teaches you to surrender to life and all of who you are in the moment. When this space is attained during a breathwork session miracles of healing wash through your system like a cleansing river of grace.
The Holistic Benefits of Rebirthing Breathwork:
Release and overcome limiting negative thoughts, traumas and beliefs at a cellular level
Live a more satisfying life
Feel more confident and safe within ourselves and the Universe
Overall health and energy levels improve
Breathing Energy allows us to get rid of huge amounts of stress that we have accumulated for years
Deeper connection with the Divine of your understanding
Increases intuitive abilities
Purifies the physical body
Relationships become more conscious and loving
Deeper understanding and empathy for yourself and humanity arises
Has the power to heal diseases of the mind and the body
Spiritual/Cosmic experiences
Can heal addictions and the traumas associated with them
Releases cycles of depression and anxiety
More aliveness and enthusiasm for Life
Heal and release generational trauma and negative patterns toward Self and relationships to others and life
Holistic Benefits to Yoga:
Increase body, mind soul connection
Release stagnant energy from the body and mind
Open and oxygenate the tissues and breathing mechanism
Increase awareness of where the body temple yearns to open
Brings presence and deep peace aligning movement with the breath
Detoxification of organ systems
Yoga is a gateway to integration, allowing your body, mind and emotions to align and settle into your transformative experiences.
Holistic Benefits of Sound Healing:
Healing frequencies of sound with intention open the body and energy system for release and transformation
Improves sleep, lowers blood pressure, helps with autism and other serious disorders
Reduces stress, anxiety, depression and pain-
Sound currents take you deeper into the subconscious mind
Aids in releasing stuck old emotions and traumas
Healing sound frequencies aids in taking you deeper into unchartered waters of your emotional and spiritual bodies
Takes you into deeper wavelengths which allows you to expand in your consciousness and see yourself from a more profound space of awareness
If you'd like more information about the retreat, please contact Ashby Underwood at 828-526-8880 or Ananda Bologna at 404-519-1081.
Check out Elohee's Guest Information FAQs here.
Leaders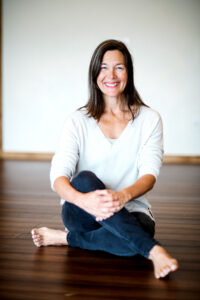 Ashby Underwood
Yoga Therapist & Rolf Practitioner I believe in the resilient living matrix of the human body, mind, and spirit.  Early in 1998 during my yoga training in Nepal I learned that Yoga and Ayurveda are interwoven disciplines.  I incorporate these…
Learn more about Ashby Underwood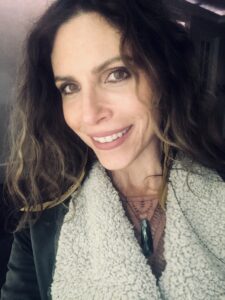 Ananda Bologna
Certified Rebirthing Breathwork Coach, Licensed Massage Therapist Ananda's love of service and the healing arts evolved out of her own healing journey which begin in 1998 when she was initiated by her beloved spiritual teacher Ammachi; paving the way for…
Learn more about Ananda Bologna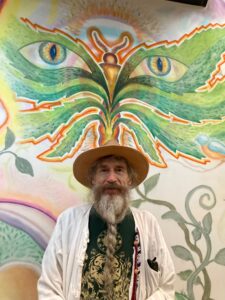 Flournoy Holmes
Musician, Sound Healer, Southern Visionary Artist In his early 20's Flournoy Holmes visually defined the Southern Rock phenomenon of the early 1970's creating popular album covers and art work for bands like the Allman Brothers, Marshall Tucker, Wet Willie, Lynyrd…
Learn more about Flournoy Holmes