Elevate Your Abundance
With Jess Pfeffer, Jacqueline Burbage and Jessica Prestia aka jessbeinspired
October 5 - 8, 2023
Join Jess Pfeffer (Jess Pfeffer Holistic Event Planning), Jacqueline Burbage (The InBody Journey), and Jess Prestia (Jessbeinspired) for a wellness retreat celebrating, cultivating, + connecting you to ABUNDANCE through yoga, embodiment, sound, reiki, + nourishment. 
Each day we will share ancient practices combined with modern modalities for you to celebrate, cultivate and connect to Abundance through:
guided meditation
cacao ceremony
hatha + yin yoga
embodiment practices
reiki + sound journey
hiking + forest bathing
crystal activation
massages available at Elohee Retreat Center(not included)
private intuitive readings + energy healings with Jessbeinspired (not included)
private yoga therapy or yoga instruction with Jacqueline Burbage (not included)
This retreat will be held at the beautiful Thanksgiving House at Elohee Retreat center, food and accommodations are included. Our offering is an intimate experience for women only and can be up-leveled by flying into Atlanta a day early or staying in Atlanta a day after the retreat ends.
Thursday
4-6PM Check In
6-8PM Greeting + Dinner
8PM Yoga for Sleep/Optional Quiet Time
Friday
7:30-8:00AM Intention Setting
8-9AM Breakfast
9-10AM Free Time
10-12AM Morning Session
12- 2PM Lunch + Free Time
2-3:30PM Afternoon Session
3:30-5PM Free Time
5-6PM Evening Session
6-8PM Dinner
8PM Reiki for Rest/ Optional quiet time
Saturday
7:30-8AM Intention Setting
8- 9AM Breakfast
9-10AM Free Time
10AM-12PM Morning Session
12-2PM Lunch + Free Time
2-3:30PM Afternoon Session
3:30-6PM Free Time
6-7:45PM Dinner
7:45-9:15PM Evening Session
9:15PM Quiet Time
Sunday
8-10AM Breakfast + Free Time
10-12PM Morning Session
12-2PM Lunch
2PM Departure
For more information, contact Jess Pfeffer at holisticeventplanning@gmail.com
Check out our Guest Information FAQs here: https://elohee.org/retreats/guest-information/.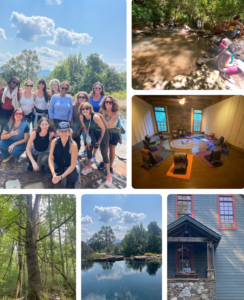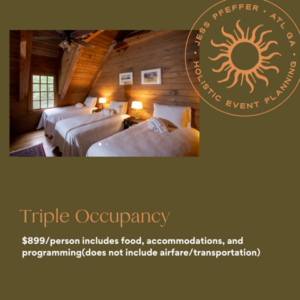 Leaders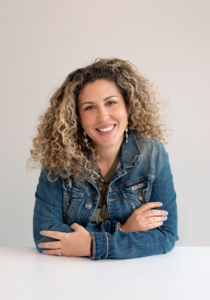 Jess Pfeffer
Jess Pfeffer is on this planet to spread love + connections, she does this through teaching yoga + planning holistic events. As a registered yoga teacher, masters level mental health therapist, and entrepreneur Jess shares yoga off and on the…
Learn more about Jess Pfeffer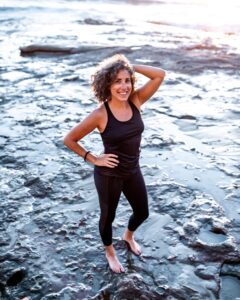 Jacqueline Burbage
Jacqueline Burbage is the Founder of The InBody Journey, she offers awareness for one's transformation through mindfulness and movement practices. As an embodiment mentor and guide, Certified Yoga Teacher, and Therapist her intention is to introduce the healing benefits of…
Learn more about Jacqueline Burbage