She Who Laughs Retreat
With Lauretta Hannon
November 2 - 5, 2023

The She Who Laughs Retreat is a spirited gathering designed to get you closer to your flame. On a gorgeous mountain in Northeast Georgia, we will go deep and lightly, guided by the wisdom of the most badass women mystics in history. As we journey together on this spiritual adventure, we connect and uplift one another so that all may burn brighter.
What can you expect? Chef-prepared meals, bonfires, reflective journaling, teaching talks, free time, meditative walks, periods of silence, rest and play, special activities, time to listen to waterfall music and meet a 400-year-old hemlock tree thriving despite all the odds.
What else? A blessed respite from to-do lists, computer screens, and the dissonance of the world. Room to ask the soul-sized questions about your purpose and sacred stirrings. Practical guidance along with a focus on the essential, enduring things. All of this leads to one ultimate goal: to help you become more yourself–more joyful, free, peaceful, authentic, and wild.
A final note: do be ready to laugh, hard. As Anne Lamott says, "Laughter is carbonated holiness." Your retreat leader, named "The Funniest Woman in Georgia" by Southern Living Magazine, wholeheartedly agrees.
For more information, contact Lauretta Hannon at hannonlauretta@gmail.com. 
Check out Elohees Guest Information FAQs here.
Retreat Schedule
Thursday, November 2
3-4pm Arrival
4-5pm Settling In
5-6pm Welcome, Introductions, & Opening Activity (Sacred Objects)
6-7pm Dinner
7-8:30pm Gathering 'Round the Fire: Why We Are Here
Friday, November 3
8-9am Breakfast
9-11:45am Wisdom From the Badass Women Mystics
Noon-1pm Lunch
1-4:30pm Free time to soak it all in, enjoy a massage or spa service (book in advance through Elohee), or just savor the spectacular scenery
4:30-5:30pm Gentle Walking Meditation: Meet the 400-Year-Old Hemlock Thriving Despite All the Odds
5:30-6pm Sharing Reflections & Insights
6-7pm Dinner
7:30-9pm Badass Women's Night In (special activities & lots of laughter)
Saturday, November 4
8-9am Breakfast
9:15-10am Asking the Soul-Sized Questions
10-11am Gentle Walking Meditation: Listening Session With a 100-ft. Waterfall
11-11:45am The Essential, Enduring Things
Noon-1pm Lunch
1-3:30pm Free time
3:30-5:30pm Applying Badass Women Mystic Wisdom in Our Everyday Life
6-7pm Dinner
7-8:30pm Closing Fire Ceremony
Sunday, November 5
8-9am Breakfast
9:15-10:15am Guided Journaling
10:30-11:15am The Divine Power of Words & Stories
11:15-noon Go Forth & Burn Bright: Q&A With Lauretta
Noon-1pm Lunch
1pm Departure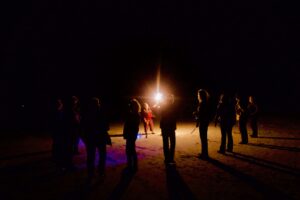 Leader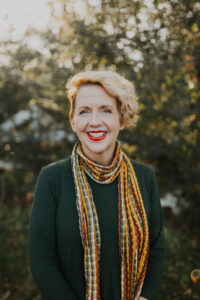 Lauretta Hannon
Lauretta's aim is to get you closer to your flame. To help you become more joyful, free, peaceful, authentic, and wild. This is at the heart of her teaching, writing, mentoring, speaking, everything. Named the "Funniest Woman in Georgia" by…
Learn more about Lauretta Hannon