Journey Into Spirit
With Sari Terrusa, LMHC and Alfreda Beartrack Algeo, PhD
July 20 - 25, 2023
Awaken Your Mind, Body and Soul!
Travel with us as we embark on a journey of deep peace and rejuvenation at the beautiful Elohee Retreat Center in Georgia's Blue Ridge Mountains! Connect to your inner spirit in the silence of hickory groves. Learn powerful approaches to well-being that you can use for the rest of your life.
Reconnect and rejuvenate on this journey of self-knowledge with renowned retreat leaders, Sari Terrusa, LMHC and Alfreda Beartrack Algeo, PhD.
Learn healing techniques and powerful energy work
Experience Indigenous nature teachings
Connect with nature on silent hikes and vision journey's
Open your heart with Transmutational Breathwork and sound healing
Find your creativity with drumming, songs and fun art activities
Discover inner peace and mindfulness with meditation and yoga
Share adventures and campfires under the stars
Relax on a peaceful tubing trip on the scenic Chattahoochee river
For more information contact Sari at 561-744-9123 or info@TSIJupiter.com.
Check out Elohee's Guest Information FAQs here.
Please note – a 41% deposit will be charged at the time of booking, of which $500 is non-refundable.
Leaders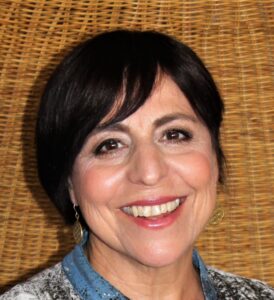 Sari Terrusa, LMHC
Licensed Mental Health Counselor and co-founder of TSI.  Sari has led retreats for the last 20 years, both internationally and in the United States.  Her private practice specializes in families, individuals and couples. Sari leads weekly Co-Ed, Women's Groups and…
Learn more about Sari Terrusa, LMHC