Yoga for Two, a Partner Weekend of Connection
With Karen Lucas RYT
July 14 - 16, 2023
This program is perfect for:
Beginning to Intermediate Level Yoga Practitioners
Mothers and Daughters (or Sons)
Significant Others
Good Friends
When we move together in a yoga class, we feel connected. Synchronicity of movement, presence and meditation all leave us feeling a part of something bigger than ourselves.
In this weekend retreat, we will gather together as partners and focus on flowing together, communicating and cooperating in partner poses. We will also enjoy basic Thai Yoga- a practice in which partners take turns moving each other. In this practice one partner is passive (receiver) and one is active (giver)- a practice based in loving-kindness.
Friday, July 14
3:00-4:00pm Arrival and Check-in
5:00-6:00pm Orientation, Pranayama and Gentle Movement
6:00-7:00pm Dinner
7:30-8:45pm Restorative Yoga
Saturday, July 15
8:00-9:00am Breakfast
9:00-10:00am Free Time
10:00-11:30am Yoga Flow
12:00-1:00pm Lunch
1:00-4:30pm Free Time
4:30-5:45pm Partner Yoga
6:00-7:00pm Dinner
7:30pm Thai Yoga
8:45pm Yoga Nidra
Sunday, July 16
8:00-9:00am Breakfast
9:00-10:00am Free Time
10:00-11:30 Yoga & Meditation
12:00-1:00pm Lunch
For more information, contact Karen Lucas at karenplucas@gmail.com.
Check out Elohee's Guest Information FAQs here.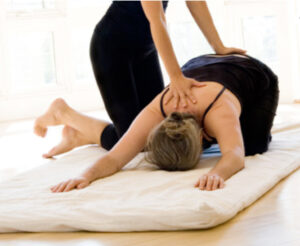 Leader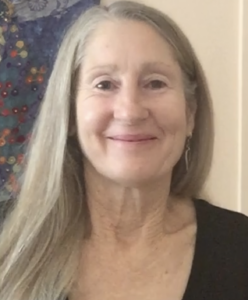 Karen Lucas RYT
Karen Lucas comes to us with 30 years of yoga practice and 23 years of experience as a yoga instructor. She teaches a variety of styles including vinasa flow, yin, restorative, thai yoga, and meditation. Karen has studied with master…
Learn more about Karen Lucas RYT