Unleash Your Inner Goddess
With Brandy Redd and Victoria Antonelli
November 9 - 12, 2023
Brandy Redd and Victoria Antonelli create an intimate weekend where soulful women of all ages can connect with themselves and each other. Participants will cultivate and harness their unique power through yoga, breathwork, cacao ceremony, and other healing modalities. With reckless abandon, the facilitators will guide each woman to strip away their old narratives so they can live a life of profound freedom. Brandy and Victoria will provide a safe space to peel back the layers, embrace big emotions, befriend the nervous  system, and find transformational healing. Using the art and science of self-care, participants will ignite their highest feminine energy and support each other in the process.
WHAT YOU'LL RECEIVE:
– Opening Cacao Ceremony with Intention Setting
– Delicious Breakfast, Lunch, & Dinner Included (Sensitive to Dietary Restrictions)
– Daily Yoga: Vinyasa Flow and Gentle/Restorative
– Breathwork (3 part conscious connected breathing)
– Guided Meditation
– Journal Prompts for Unleashing Your Inner Goddess
– Swag Bag Supporting Local Businesses
– Guided Hike
– Views of Waterfall & Foliage
– Option for Treatments (Massage or Reiki) at Elohee Retreat Center via Shuttle Service
– Additional Somatic Healing Practices
UPCOMING RETREAT INFO:
Unleash Your Inner Goddess will take place at the Thanksgiving House at Elohee from November 9 through Sunday, November 12. We will begin with a ceremony and dinner on Thursday, ending with a closing ceremony and lunch on Sunday. Due to the nature of this retreat, we are capping at 10 attendees. If you'd like to reserve your spot, you can do so for $250, which will go toward your full-price booking. After September 1, your deposit is non-refundable.
Price Points: Single bed shared rooms cost $999 per person, while private rooms with a queen bed cost $1199 per person. There are only two private rooms with queen beds available. All rooms have a shared bathroom.
Reservation link and more info will be available in the coming weeks. Thank you for your interest- we can't wait to help you unleash your inner goddess!
Check out Elohee's Guest Information FAQs here.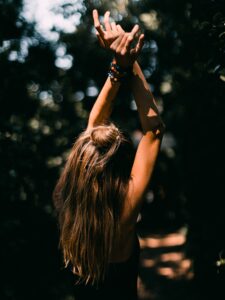 Leaders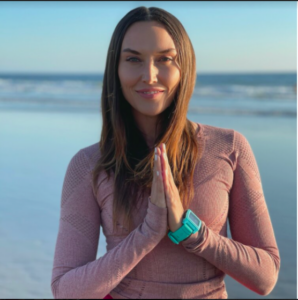 Brandy Redd
Brandy began her yoga practice in 2003 when searching for a way to connect with the physical body and get a good exercise. Quickly she discovered that Yoga not only improves the mobility and connection to the physical body, but…
Learn more about Brandy Redd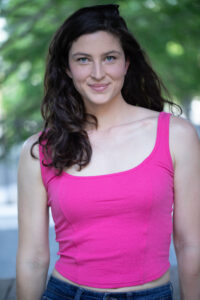 Victoria Antonelli
Victoria Antonelli is a certified breathwork facilitator and owner and founder of A Breath of Sage LLC. She fell in love with breathwork in 2016 after attending a ceremony in Los Angeles. From a young age, Victoria had experienced panic…
Learn more about Victoria Antonelli