Creating & Holding Space through Yoga, Qi Gong & Reflection
With Amber Voss E-RYT 200 & RYT500 and Cindy E. Farrar, LMT, BCTMB, CLC
May 17 - 19, 2024
Back by popular demand! Amber and Cindy are excited to again provide opportunity to create space for mindfulness, healing, and lightness of being. With nature as both our example and backdrop, this immersive weekend will be an experience that will afford resources to enable you to not only create space but also to hold that space in your daily life.
Open to all and accessible for any level. No Yoga or Qi Gong experience is necessary.
What to bring: Yourself in comfortable clothing. Yoga mats and props, drums and other percussion instruments will also be available. If you have your own, please feel free to bring them. Remember your flashlight!
5/17 Friday evening
5:30 pm Meet and Greet
6-7 pm Dinner
7:30-9 pm Welcome and community building
5/18 Saturday
8-9 am Breakfast
9:30-11:30 am: Qi Gong/Creating Space
12-1 pm: Lunch
1-1:30 Reflection
1:30-4:30 pm: Self-care
(Massage and reiki available by appointment, nature walk, napping etc)
4:30-6 pm: Breathwork and Yoga
6-7:00 pm: Dinner
7-8:30 pm: Fire pit/burning ceremony
8:30 Drum circle
5/19 Sunday
8-9 am Breakfast
9:30-11:30 Movement review/Holding Space
12-12:45 Lunch and departure
12:45 Closing
For more information, contact Amber Voss at sanctuaryyogabyamber@gmail.com or maawellness@bellsouth.net
Check out Elohee's Guest Information FAQs here.
Leaders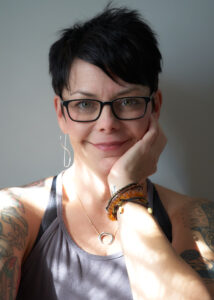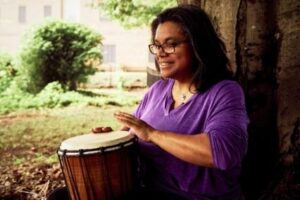 Cindy E. Farrar, LMT, BCTMB, CLC
A massage therapist since 1997, Cindy is sole owner of her wellness center, Massage Associates of Atlanta, LLC. Ever evolving, she has expanded beyond her personal massage and bodywork practice to include becoming a Certified Life and Business Coaching, Certified…
Learn more about Cindy E. Farrar, LMT, BCTMB, CLC