Retreat to Spirit: A Fall Healing Experience
With Rebecca Williams and Sundiata Salaam
November 10 - 12, 2023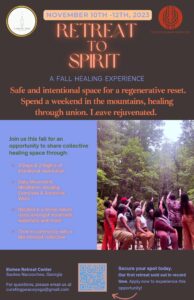 Join us once more in the Blue Ridge Mountains of Northern Georgia for Retreat to Spirit: A Fall Healing Experience. This 3 Day/2 Night retreat offers a carefully curated safe space for you to heal with intentionality. Amongst a like-minded collective, nestled in a tranquil nature reserve, and aided by ancestral guidance and intuition awakening healing exercises, we will travel the path to increased self-awareness and deeper self love.
Join us on this journey! Return to yourself.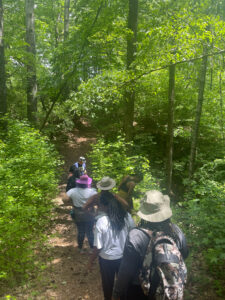 During time spent in nature and in community with one another, we will use a myriad of modalities and traditions (Toltec, West African, etc.) to release those things that may be weighing us down and clouding our vision so that we may reconnect to our highest selves with both practitioner and ancestral guidance. Participants of this retreat can expect to leave feeling refreshed, restored and reconnected both to their sense of self and to their path forward. In addition to the all-inclusive programming for participants, those who choose to dig deeper will have access to spiritual readings through the sacred divination practices of one of the practitioners.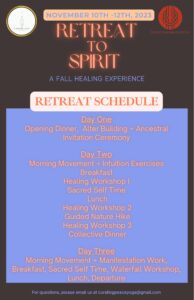 For more information, contact Rebecca Williams at curatingpeaceyoga@gmail.com & www.curatingpeacewellness.com/retreattospirit 
Check out Elohee's Guest Information FAQs here.
Leaders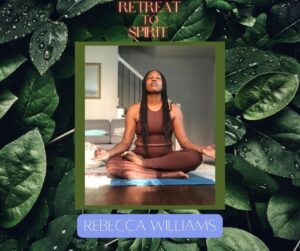 Rebecca Williams
Rebecca Williams is on a healing path. Her greatest lessons have come from the vulnerable spaces of starting from scratch after trauma over…and again…and once more. Thus, reaching deeply inward to find the resilience and solace that always abides in…
Learn more about Rebecca Williams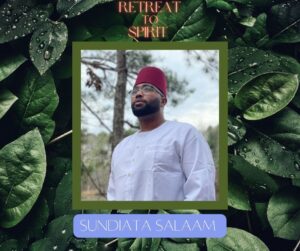 Sundiata Salaam
Sundiata Salaam was born in Camden, AR to Robert and Linda Webb.  For as long as he can remember he always had an interest and curiosity about Spiritual matters.  Growing up Jehovah's Witness, he recalled how he enjoyed going door-to-door…
Learn more about Sundiata Salaam