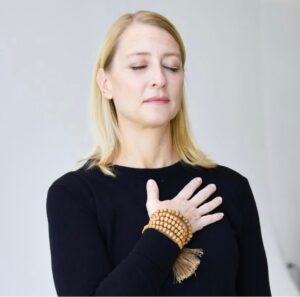 Yoga has been a part of my life for over two decades now. I wandered into my first yoga class in the summer of 2000 and there was just something about it that made me feel good and that is still the case today, even after all these years. Being able to share the practice means everything.
After completing a 200-hour YTT certification in 2004 I began teaching straight away. Teaching and practicing have remained a constant in my life ever since. Each year has offered me the ability to learn more and give more which has also included training new teachers. In 2020 I updated my teaching credentials and completed another training to add a 500-hour advanced certification.
We often hear that the practice of Yoga is meant to meet us where we are and I certainly find that to be true. The thing is to just show up or unroll your mat and see what happens.
From my classes, you can expect to find an uplifting message woven into the overall format. I enjoy teaching all levels and am comfortable guiding students through a rewarding and sustainable practice. Laughter is a big part of my teaching and I use it often to help create a lighthearted and playful atmosphere.
Events with Rebecca Galla-Jones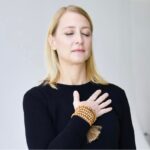 Retreat into Oneness
November 17 - 19, 2023
Retreat into Oneness Retreat into Oneness offers a respite from the chattering mind and busyness of life in the healing energy of the Georgia mountains. This retreat offers the perfect opportunity to reground, become centered and experience the revelation of…