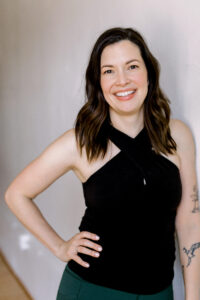 Christina approaches teaching yoga from a place of service and she is dedicated to providing a safe space in her classes for ALL individuals at all levels of experience. Christina is a 500hr RYT, 200hr E-RYT, certified Yoga for All teacher, and has additional training in trauma-informed best practices. Christina invites students to have their own lived experience of yoga by using interoceptive language and cueing encouraging an authentic and personalized approach to the practice. Christina always has the goal of creating and facilitating mindful spaces and practices that lead to greater awareness, connection and freedom for students on and off the mat.
Events with Christina Rodriguez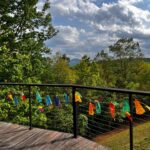 *Sold Out* Returning to You: Remember. Embrace. Attend. Love.
September 8 - 10, 2023
Returning- "Listen, Listen. Back to my heart, back to my heart". Autumn is a time to turn inward. It's a time of letting go of the busy external activity. It's a calling to Return more fully back to you. It's…