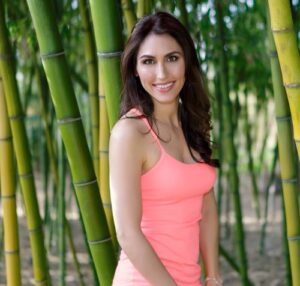 Marisa Cranfill is the founder of YOQI yoga+qigong. Frequent trips as a child inspired Marisa to study academically and work in Asia for over 15 years. While living in China and Thailand she received direct transmission from qigong masters, nuns and healers in both the Buddhist and Taoist traditions. Marisa developed the YOQI Yoga + Qigong method over years of teaching yoga and qigong at meditation retreats with her master, Ajarn Jandamit. She found that both practices contained key principles and techniques that enhanced the student's stamina and sensitivity to energy during the long-seated meditation sessions. The routines reduced physical pain and gave them more focus and quality of awareness. This became the catalyst to extract a clear and effective program of mindful movement, accessible to everyone, that maintains the integrity of the ancient yoga and qigong
traditions. Marisa formally trained and is certified to teach with blessings from masters of two lineages of qigong: Universal Healing Tao (Master Mantak Chia) and Robert Peng. One of the largest influences on YOQI comes from Yin Yoga training with Paul and Suzee Grilley.
Marisa has been described as a generous and light-hearted teacher who guides her students through direct experience. A global citizen at heart, she speaks Spanish, Italian, Thai, Chinese and English, teaches around the world and offers free videos on the popular YOQI You Tube channel. She currently divides her time between Bangkok and San Diego.