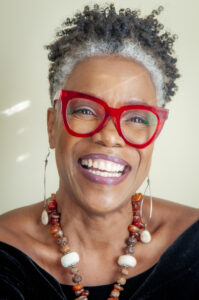 Vena Crichlow is a certified crystal practitioner who specializes in helping women navigate their pathway to wellness through "playing in the dirt", movement and beading. At the age of 20, Vena's younger sister was brutally murdered. This tragic event led her to discover gardening as a tool to help her on her journey towards wellness. For over two decades, Vena has used gardening and nature as a way to assist her in healing from the anxiety and depression she experienced  as a result of her sister's death.
Vena is also the CEO and owner of Ifetayo Artwear, a line of uniquely beaded body adornments that incorporate healing crystals and other natural elements in their design. In addition to making jewelry, Vena facilitates body adornment workshops on the use of healing crystals for women.
Vena is the founder of The Grown Ass Mama Tour™, a healing experience for women. These retreats allow the participants to relax, release and reset as they explore the world and experience healing modalities while being immersed in the beauty of nature.
Events with Vena Ruby Crichlow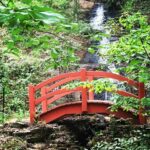 The Grown Ass Mama Tour: Fall Into Love
September 9 - 11, 2022
Do you desire more love in your life? More joy? Do you want to open your heartspace to receive more abundance? The Grown Ass Mama Tour™: Fall Into Love is a retreat designed to open up your heart through intentional…