Jessica Prestia aka jessbeinspired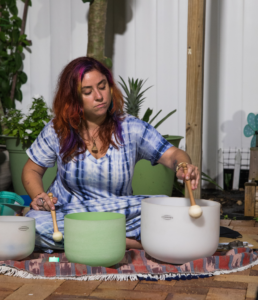 Jessica Prestia aka jessbeinspired is a Reiki Master, Certified Meditation Teacher with Davidji, Spiritual Coach, and Crystal and
Sound Healer. Her passion is to touch the heart of those she encounters and to teach them how to consciously create their life through the understanding that every thought, word or action shifts the energy in their field and creates their destiny. Clients have referred to her sessions as a "spiritual massage." Her sessions are designed to help clients discover their purpose, provide insight for their life, and support their goals. Jess's firm intention is to help people connect to their highest self and support transformation.
Events with Jessica Prestia aka jessbeinspired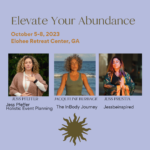 Elevate Your Abundance
October 5 - 8, 2023
Join Jess Pfeffer(Jess Pfeffer Holistic Event Planning), Jacqueline Burbage(The InBody Journey), and Jess Prestia(Jessbeinspired) for a wellness retreat celebrating, cultivating, + connecting you to ABUNDANCE through yoga, embodiment, sound, reiki, + nourishment.  This retreat will be held at the beautiful…