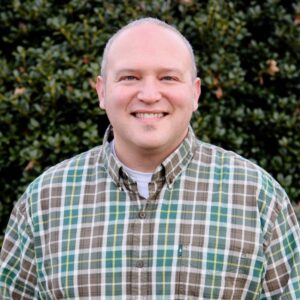 Marc is an entrepreneur, published author, sought after trainer, therapist, supervisor and coach. Since 2004 Marc Pimsler has worked experientially in a variety of counseling and consulting capacities. Marc is as passionate about doing clinical work, as he is counselor education and supervision. Marc owns MVP Consulting, a private practice consulting firm, where he serves individuals and families in need, specializing in addressing addiction, shame and trauma. MVP Consulting also serves companies and teams in need of specialized experiential work. Marc is proud to serve as the executive director of the International Society for Experiential Professionals (ISEP).
Marc is excited about authoring two books; his first book Facilitated Growth – Experiential Activities for Recovery & Wellness and his second book Experiential Motivational Interviewing – An Action Oriented Way of Being. Marc was the 2019 Georgia counselor of the year for the Georgia Addiction Counselor Association and was inducted into the 2017 National Board for Certified Counselors Minority Fellowship Program – focused in Addictions. He is certified as a national master addictions counselor, certified clinical supervisor, certified yoga and meditation teacher, national certified counselor, and is a certified practitioner with the Institute for Rapid Resolution Therapy.
Marc has been intensely trained in multi-modal experiential therapy as well as psychodrama. Marc is passionate about recovery, both his own as well as his clients', believing that sometimes all we need is a helping hand and a fresh perspective. Grounded in the belief system that everyone has the capacity to recover, Marc brings humor, spirituality, and creativity to everything he is involved in.
MARC V. PIMSLER, MA, LPC, MAC, CCS, CET3, ACRPS, RRT-P, CYT