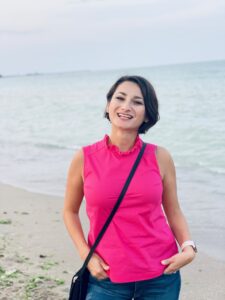 Fibia is a Romanian girl with a big American Dream. She calls Atlanta her home, but also refers to "going home" when traveling back to Romania to be with her family. She is married to her best friend, Rob and together they are parenting Kitty, as much as you can parent a cat…
Fibia is a serial entrepreneur, having founded two companies, a recruiting company and the latest, Leona Community. Leona creates a safe, fun and authentic community for women leaders driven by faith and empowers them to live life to the fullest. In 2023, Fibia decided to go back to school to study Food and Nutrition, with the goal of becoming a Registered Dietitian.
A few years ago, Fibia went to her first yoga retreat in the beautiful mountains of Romania, and since then, she knew she wanted to create similar experiences for as many women as possible. What she loves most about these retreats is the opportunity to meet new people from all over the world, to connect, laugh, eat, and make long-lasting memories.
"There's something extremely special about meeting someone from New Zealand, Austria or Abu Dhabi, spend every day with them, and leave knowing you have friends in these places. The memories from these retreats put a smile on my face every time I think about them. These are my special moments, forever. I am so excited to meet everyone and share an amazing weekend in nature with you. Love, Fibia"
Events with Fibia Gee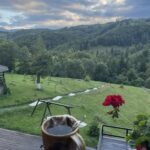 Leona - Faith, Fellowship & Flow Retreat
September 8 - 10, 2023
A three-day wellness retreat for women to come together and practice yoga, while also spending time fostering a deep encounter with God and themselves. We believe that wellness is achieved when we combine movement of our body with healthy, nutritious…