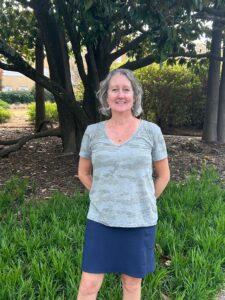 Co-owner of Shine Wellness Retreats, previous tech writer/web developer, and mom. During a 15-year technical career, my back deteriorated from computer use while sitting in a cube all day. After coworkers and I began practicing yoga during lunch breaks, these issues resolved and I became committed to yoga.
The next 15 years were devoted to family life – my husband and three kids, volunteering in the community and neighborhood, staying active with tennis and yoga, and organizing local yoga classes. I also developed strong beliefs in natural healing, the benefits of essential oils, and the importance of positive mental health. This has currently led me to retreat planning and partnership with friend and awesome yoga instructor Elizabeth Martin, and pursuing a certification in aromatherapy.
According to Harvard research "The Key to Happiness = Good Relationships. The strength of a person's connections with others can predict the health of both their body and brain as they go through life." I believe that attending wellness retreats can improve health by increasing inner fulfillment, happiness, and connections, and look forward to bringing old friends together and new, in an atmosphere that allows them to shine.
Events with Monica Simpson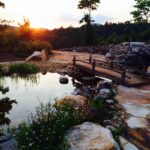 Relax and Recharge: Yoga, Breath, and Sound Retreat
September 22 - 24, 2023
Please join us at the beautiful Elohee Retreat Center for a weekend of good food, rejuvenating yoga, and gentle healing through sound. Take time to remember your strength while you reconnect with old friends, forge new relationships or just take…