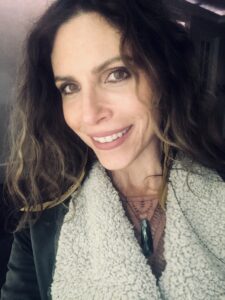 Certified Rebirthing Breathwork Coach, Licensed Massage Therapist

Ananda's love of service and the healing arts evolved out of her own healing journey which begin in 1998 when she was initiated by her beloved spiritual teacher Ammachi; paving the way for a life and career dedicated to awakening the authentic self.  After graduating from the Atlanta School of Massage in 2000, Ananda worked as a massage therapist on cross country tours with musicians and then joined a holistic hospice in Reno, Nevada learning to be a mid-wife for the precious people in transition. Moving back to Atlanta in 2004 she began her study of Rebirthing Breathwork with the Atlanta Rebirthing Center and graduated as a certified Rebirthing Coach in 2006.

Recently Ananda traveled to India where she visited Babajii's Ashram and received deep initiation from Him. Ananda has a private Bodywork and Breathwork practice in Atlanta that thrives on reconnecting each person to theinfinite wisdom found within the body, breath, high vibe foods and cleansing.

"It is our birthright to feel the luminosity of our Being. With all of the Grace I have received on my healing journey I feel inspired and devoted to sharing with others the modalities that have worked in my life.  My wish is to see others open to their divine being; to see their innocence and to have conscious ways to manage all that needs healing." ~Ananda
Events with Ananda Bologna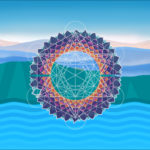 Breath, Movement, Sound
September 22 - 24, 2023
Are you ready rest  in the silence and bliss of your own inner Being? To reunite with your true soul's expression and feel your divine connection to all of life?  Isn't this what humanity is truly craving? We invite you…