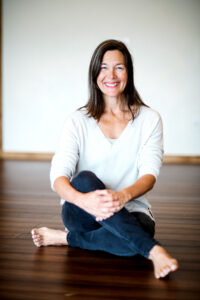 Yoga Therapist & Rolf Practitioner
I believe in the resilient living matrix of the human body, mind, and spirit.  Early in 1998 during my yoga training in Nepal I learned that Yoga and Ayurveda are interwoven disciplines.  I incorporate these lifestyle changes into my classes and private practice in an accessible way.  In yoga, there is 'No Down-Dogma', just presence to what is here in this moment for each person and our changing bodies. By refining our attention to the highest quality form of breath-body-thought and choice we become activists in our relationships and move well with change.
Over the past 18 years I have worked with hundreds of clients ranging from infants to elders through Structural Integration, a 10-Series process of bodywork. I understand the continuum of health trajectory from birth into the aging process. I am passionate about researching the nutrients we need and how to work with farmers to nourish ourselves. We can gain much insight for modern society from great pioneers of the last century such as Dr. Ida Rolf, Dr. Weston A Price, and Rudolf Steiner.
I offer retreats, private yoga therapy, and anatomy training for yoga teachers.  I am a Certified Yoga Therapist with the International Association of Yoga Therapists at the 3000 hr practical level and an Integrative Mind-Body Therapist, NClic 3790.  I opened the beloved Yoga Highlands Studio in Highlands, NC in 2004 (www.yogahighlands.com).  I live and hike in the headwaters of the Chattooga River with my husband, Chad Garner, and our two energetic sons.
"We are not stuff that abides. We are patterns that repeat themselves."   -Dr. Ida Pauline Rolf (1896-1979)
Events with Ashby Underwood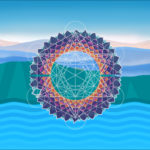 Breath, Movement, Sound
September 22 - 24, 2023
Are you ready rest  in the silence and bliss of your own inner Being? To reunite with your true soul's expression and feel your divine connection to all of life?  Isn't this what humanity is truly craving? We invite you…