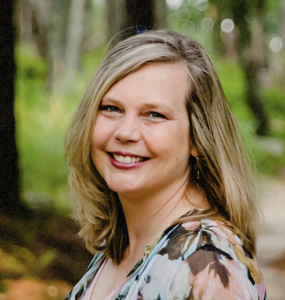 Julie Sczerbinski is a forest therapy guide, retreat facilitator, and co-founder of Magic Tree Sanctuary, a 53-acre retreat space in the Blue Ridge Mountains of Virginia.
Since 2016, she has been leading individuals and groups in nature-based retreats. Her approach draws from training in mindfulness, sound healing, and shamanic practices combined with kindness and her belief that nature is always the best teacher. She believes deeply in the power of sacred nature connection to support human and planetary health and loves to see people awaken to the magic that comes from tuning into what is being offered by the natural world.
Julie holds degrees in photography and general studies with a business concentration. She is a member of Friends for the Blue Ridge.
Julie splits her time between Davidson, North Carolina and Meadows of Dan, Virginia. When she's not wandering in the woods, talking to the trees, she loves spending time with her family and hiking with her dogs.
Events with Julie Sczerbinski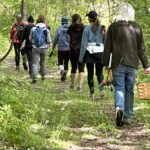 Forest Therapy Guide Training Retreat
June 19 - 23, 2024
The Forest Therapy School offers a mindfulness-based, experiential learning journey on the path to becoming a forest therapy guide. Forest therapy is a growing global wellness movement backed by 40 years of scientific research. A type of ecotherapy that focuses…