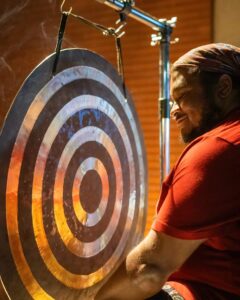 Sound Therapy by Sebastian Giles- Metabear
Enjoy 1 hour of your friendly neighborhood Metabear and Sound Healer's session.
The space he presents through each immersion is calming and allows ease to take place during your co-created soundscape.
You are invited to be nothing less than who you are.
To flow and relax into this practice he offers with self-love and acceptance.
Get ready to relax.